Free Estimates for Pole Barns, Garages, & Stables in West Virginia
Our team at Eastern Buildings loves the great state of West Virginia. So much so that we want to help make your home efficient and safe. We offer free estimates to all our clients on their new barn, garage, or stable. It doesn't matter if it's a small barn for a few animals or a large barn for a whole livestock farm. We'll treat you with the care and attention that every mountaineer deserves.
Custom Garage Builders for the County Roads
When the country roads take you home, we hope you'll be parking in one of our expertly designed-custom garages. Our garages are strong enough to survive those mountain mama weather conditions and are tailored to your needs. Our designers will work with you to outfit your garage in a functional way that meets your aesthetic standards and requirements. Your new metal garage will be low maintenance, beautiful, and long-lasting.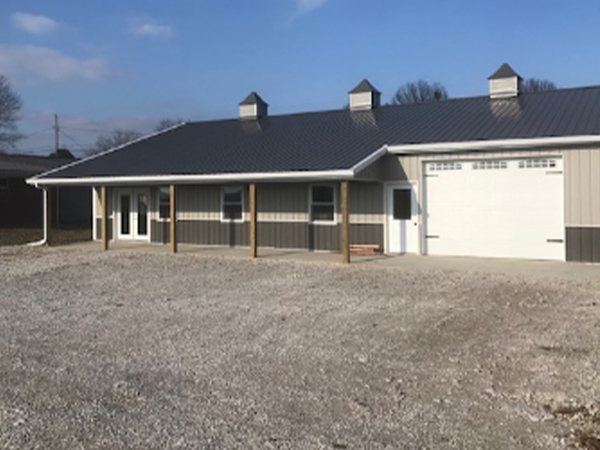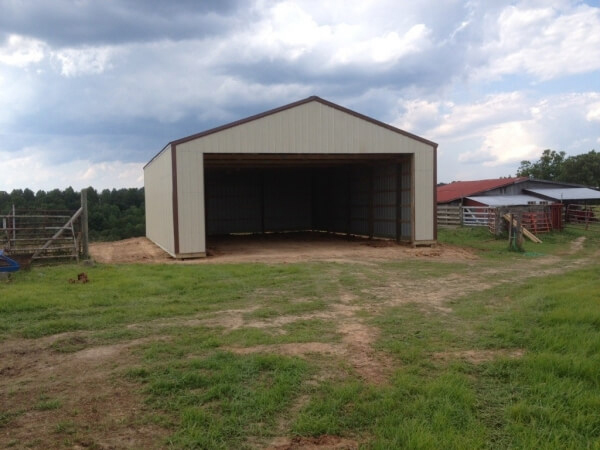 A Pole Barn for the Mountaineer
For over 20 years, we've provided mountaineers with pole barn kits suited for all sorts of needs. Whether it's holding horses, feed, or heavy construction equipment, our pole barns are just the structure for the job. In just 4-6 weeks, we can build a long-lasting pole barn that may one day be older than the trees.
Sturdy Horse Barns for Sale
Studies show that horses can develop a strong bond with owners, feeling like they are part of your family. Don't we owe it to them to provide a comfortable and reliable horse stable? Our horse stables and equestrian barns are perfect for your most trusted companion. We want your horse to be safe and comfortable.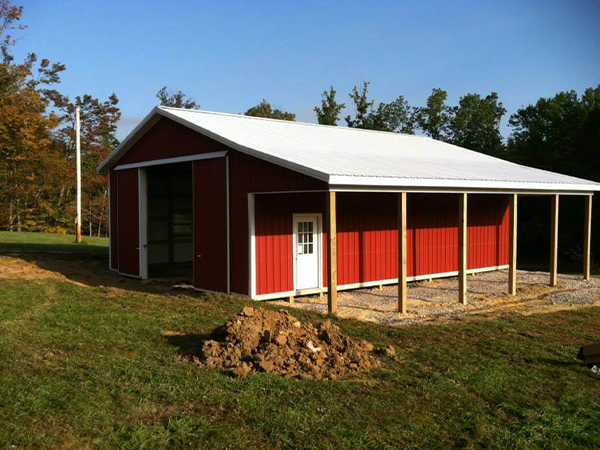 Our Buildings Aren't Just Designed to Last, They're Almost Heaven
Our buildings come highly recommended across the Mountain State. With the wide variety of custom colors, styles, and sizes available - we're sure to have what you're looking for.
Browse Our Building Gallery
Your Local West Virginia Garage & Pole Barn Construction Company
From choosing the perfect building to delivery and construction, Eastern Buildings, LLC is known for offering a friendly, convenient, and hassle-free experience from start to finish. Whether you need additional storage for tools and equipment, a new garage, or a home for your horses and livestock, we provide all the services you need - from professional design to free delivery and expert construction for post-frame structures. We use only the highest quality materials, and our experienced team of licensed builders will ensure that your new barn or garage is built to last.
---
From Draft to Finished - Have Your Building in as Little as 4-6 Weeks!
Free Price Estimates on the First Call
Fully Licensed & Insured - West Virginia Builders License #Wv049464
A+ Rating on BBB.
Handle All Aspects from Sale to Completion